paokfc.gr/First Team/
The last colony in mainland Europe
The last colony in mainland Europe
This piece of land that separates the Iberian Peninsula from Africa and the Mediterranean from the Atlantic has a population of just 35,000, and while located in Spain, it belongs to Britain. Gibraltar is the last colony in mainland Europe. One day is enough to explore it. All you have to do is climb the rock, see the monkeys and be told by the locals that once upon a time there, in a short ceremony, John Lennon married Yoko Ono.
15.09.2021
History of Gibraltar
Gibraltar was under Moorish rule for 700 years until the 15th century, when it was conquered by the Duke of Medina. In 1704, during the war of the Spanish succession, the British navy occupied Gibraltar. Most of the citizens of the city left. In the Treaty of Utrecht in 1713, Spain ceded Gibraltar to the United Kingdom, although it continued to have a desire to take it back and made several unsuccessful attempts to regain control.
In 1967 a referendum was held in Gibraltar on colony sovereignty and the vast majority voted to remain British. Two years later, Franco closed the border between Gibraltar and Spain. In 1982 the restrictions partially began to subside and in 1985 the borders were fully opened.
The rock
With a height of 416 meters (higher than the Eiffel Tower and the Empire State Building) it offers an impressive view, as well as an alternative view on the other side since you can see Morocco opposite. The Rock of Gibraltar also has some other permanent residents, who are none other than the Barbary macaques monkeys. On the rock – you can go up the cable car and walk down – there is a cafe – restaurant and docks to enjoy the view. St Micheals Cave is also worth a visit.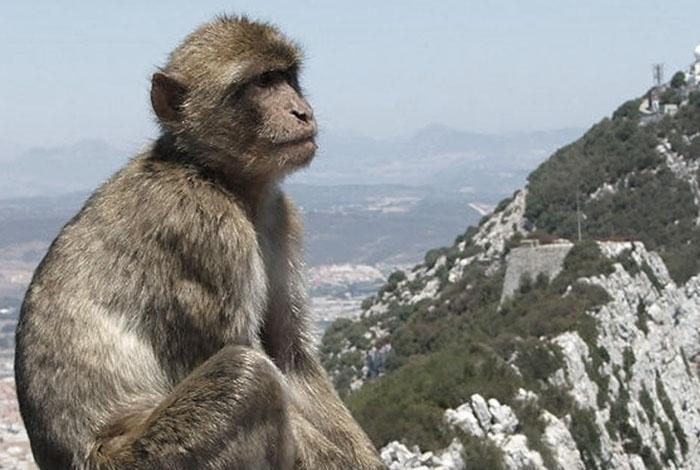 The Barbary macaques monkeys
The monkeys live free on the rock so the only sure thing is that you will meet them. It is forbidden to feed them. There are around 230 in number, and they are the only wild species of monkey in Europe. The name Barbary comes from the word «Berbers» which is the Muslims of Morocco. Legend has it that as long as there are monkeys there, Gibraltar will be British.
Airport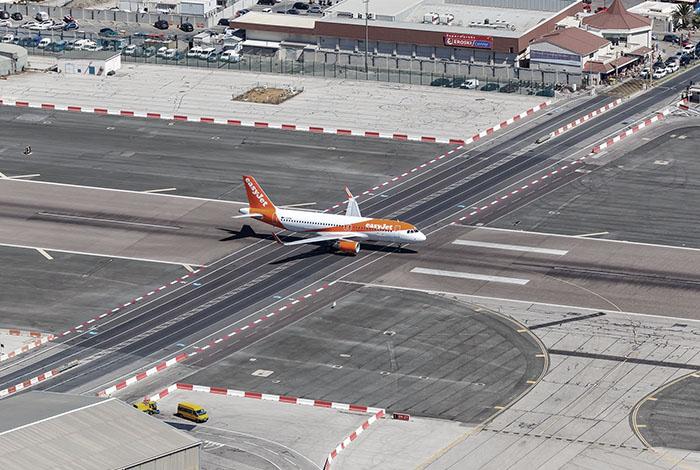 Just 500 meters from the center of Gibraltar you'll find one of the most dangerous airports in the world. The runway is located in the middle of the busiest road on the peninsula. As a result, traffic on Gibraltar's Winston Churchill Avenue is interrupted several times during the day, for about ten minutes at a time, in order to allow the planes to land.
A walk around the city
The quick wander around the city will remind you of a trip to England. A nice spot to enjoy a meal is the marina in Ocean Village. There is also a small Natural History Museum in Gibraltar.