paokfc.gr/First Team/
Vote for October's nak Play of the Month
Vote for October's nak Play of the Month
A cross of pin-point accuracy, an impeccable counter-attack, and a last-gasp save. Another three football moments of inspiration will fight it out for October's nak Play of the Month. It's over to you to decide the winning play via paokfc.gr.
11.11.2021
The first contender is Andrija Zivkovic . In the game against OFI in Heraklion the Serb picked out Swiderski with a precise cross and the Pole had a simple job of directing the ball into the back of the net.
The next nomination is a product of a real team effort. In Copenhagen, PAOK doubled their advantage with a flawless counter-attack. Schwab was the player who offloaded the final pass to Zile for the goal, so it's the Austrian who will battle it out for the award.
We close the candidates with another phase from the same game in Denmark. The protagonist this time is Alexandros Paschalakis. With the score at 2-1, The Goldkeeper kept PAOK in front with an impressive save in the final moments.
Suscribe to PAOK TV, watch the video and take part in the poll.
Ψηφίστε το nak Play of the Month Οκτωβρίου
Results

Thank you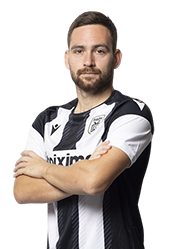 Thank you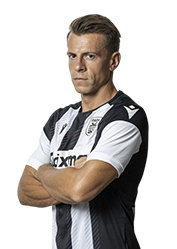 Thank you