paokfc.gr/First Team/
Vote for November's nak Play of the Month
Vote for November's nak Play of the Month
A sweeping team move, one… foot, and an excellent save. Three great footballing moments will battle it out to claim the honour of winning the nak Play of the Month award for Novermber. The winner will be decided by you via paokfc.gr.
17.12.2021
The first contending play is a product of great teamwork. PAOK took the lead early on against Copenhagen at the Toumba thanks to a great goal. After some perfect passing, Biseswar crossed from the left for Swiderski. The Pole then teed up A. Zivkovic who made it 1-0 into an empty net. The player up for the award will be Swiderski, who had the inspiration to assit rather than try to be selfish from a good position.
Zile could not be left out of the running for this one. In Bratislava against Slovan, the Serb produced an excellent piece of play. He stretched to the limit to keep the ball in play and then skipped past a defender in nonchalant fashion.
Finally, Alexandros Paschalakis is our third contender. The big goalkeeper produced a majestic save in the match againt Aris at the Toumba in the first half.
Subscribe to PAOK TV, watch the video and cast your vote.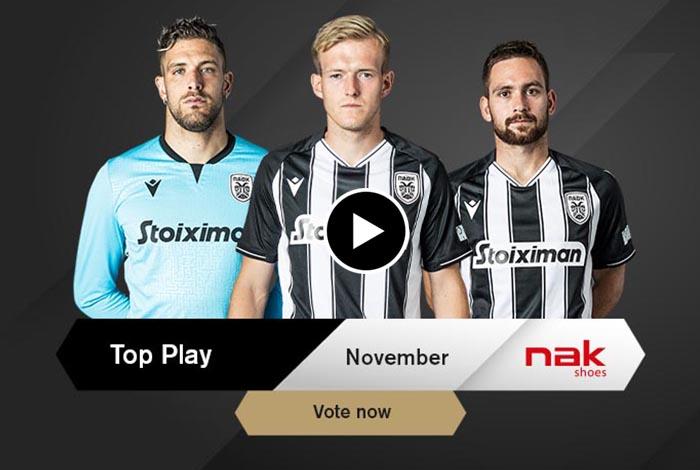 Ψηφίστε το nak Play of the Month Νοεμβρίου
Results

Thank you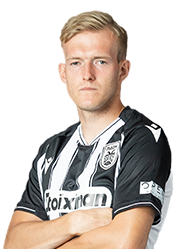 Thank you

Thank you