paokfc.gr/News/
Vote for February's PAOK TV Play of the Month
Vote for February's PAOK TV Play of the Month
Three exceptional plays. Three moments of inspiration. And three goals. But there can be only one winner. It's time to decide who wins the PAOK TV Play of the Month for February via the poll on paokfc.gr.
18.03.2021
The first contender is January's winner Michael Krmencik . The Czech forward scored in the Greek Cup match against Lamia at the Toumba. He collected the ball from El Kaddouri just outside the penalty area, before producing a slick dribble to the left and then finding the net with his right boot with a measured shot.
Next up is Rahman Baba. In the game against Lamia – this time in the league – he made his debut for PAOK and scored his first goal goal for the club in the 18th minute. The Ghanaian full-back got hold of the ball from a Tzolis pass inside the penalty area, and with a drop of the shoulder he took two opponents out of the game, giving himself time and space to pick his spot with a clinical, side-footed finish.
The third candidate comes from the same match. And this time it's Andrija Zivkovic, who was creator-in-chief. The Serbian sent Tzolis clean through on goal with a superb through-ball, and his teammate did the pass justice by scoring with style.
Log in to PAOK TV, watch the video, and cast your vote.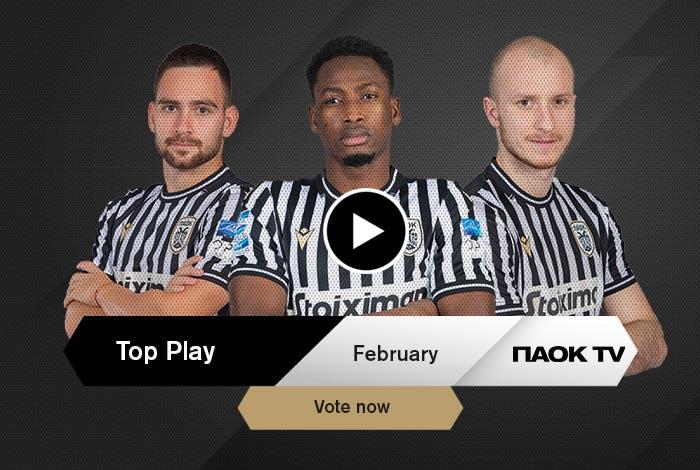 Ψηφίστε το PAOK TV Play of the Month Φεβρουαρίου
Results

Thank you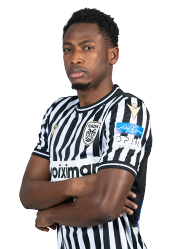 Thank you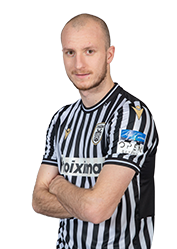 Thank you